KashFlow Integration
KashFlow is a web based accounting software that hosts your accounts "in the cloud". All aspects of accounting can be performed using KashFlow including invoices, quotes, customer management, basic stock control and VAT returns.
The system includes a very in depth system to integrate with 3rd party applications and custom built software. This is done via the KashFlow API, all aspects of KashFlow can be controlled by the API enabling us to build very in depth integrations.
If you require KashFlow to be integrated with your existing systems and software or want a system building based around KashFlow to handle the accounting side of your business, feel free to contact us to discuss requirements.

Kashflow and Opencart Integration
We have recently launched a fully fledged integration with KashFlow and Opencart.
The following features are available:
Automatic customer creation upon order creation

Invoices created automatically on payment being accepted
Full stock control using KashFlow products
Credit invoices for cancelled orders, including returning stock back to the item
Stock and price information is kept in sync between OpenCart and KashFlow.
We also are in the beta stages of a CRM based system to manage your stock for multiple websites from a single KashFlow installation, again with fully automated stock control and invoice creation.. More details to follow.
If you are looking for a better accounting system and tired of using Sage Accounting, contact us to discuss integration with OpenCart or your own custom platform.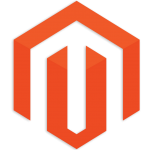 Kashflow and Magento Integration
We have now ported our fully fledged KashFlow integration that was initially developed for Opencart to Magento.
The same features as listed above for Opencart are all there, although the technical aspects of how these work have been altered extensively.
Integration's are done on a case by case basis and costs vary depending on the complexity of your setup. Contact us today to get your orders, customers and invoices out of Magento and onto KashFlow.